Rugby World Cup 2019™, Japan
Secure the last tickets to the Rugby World Cup now
Rugby fans have the opportunity to guarantee their place at Rugby World Cup 2019
The first Game of the Rugby World Cup 2019 starts in:
Kingdom Sports Group® of Sydney, Australia, have been appointed an Official Travel Agent (OTA) for Rugby World Cup 2019, Japan ("RWC 2019") and are now offering a range of travel packages containing tickets for the tournament which will be hosted in Japan from 20 September, 2019 until 2 November, 2019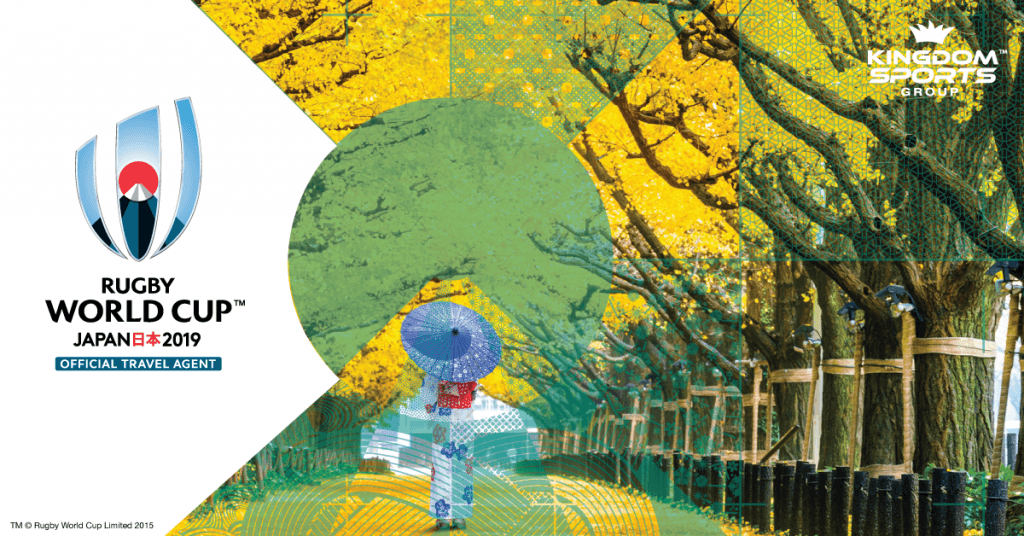 An incredible array of experiences
From the historical to the cultural, natural beauty and exquisite cuisine, and most importantly, the spectacular event of Rugby World Cup 2019. Kingdom Sports Group is offering a variety of packages to get the best rugby experience in Japan.
Secure your place at Rugby World Cup 2019 now:
Travel to Japan in 2019
With Kingdom Sports Group, one of the world's leading major events sports tour specialists.
TM © Rugby World Cup Limited 2015. All rights reserved.