Melbourne Rebels and Rugby Victoria Exclusive Rugby World Cup 2019 Official Chairman's Tour 
Endorsed by:
Dates
October 10 – 28, 2019
Cities
Shizouka, Osaka, Hiroshima, Oita, Fukuoka, Tokyo
Matches
Australia v Georgia
USA v Tonga
quarter finals 1
quarter finals 3
semi-finals 1
semi-finals 2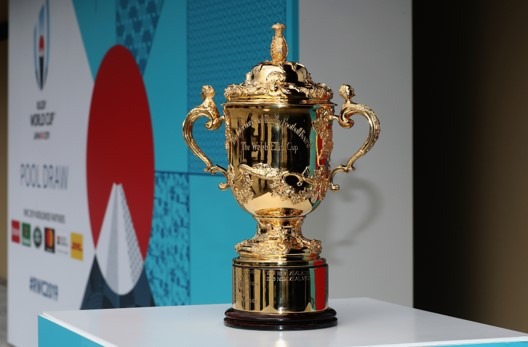 Introduction
The Chairman of Rebels Rugby Club Mr Paul Docherty and the President of Victorian Rugby Union Mr Tim North QC invite you to join them and their families on an exclusive Chairman's Tour in Japan for Rugby World Cup 2019, in October 2019.
The Melbourne Rebels and VRU are proud to team up with one of the few official authorised agents for Rugby World Cup 2019, Kingdom Sports Group, an established and leading brand in global sporting event experiences.
The Chairman's Tour offers a unique and fresh perspective on Rugby World Cup tours with an all-inclusive experience for the whole family with not only genuine RWC 2019 tickets, but also bespoke experiences and tours.
The Chairman's Tour will not only include the best of Japanese cultural and historically significant sites, but also a Japanese cooking class, Kimono and tea making ceremonies, calligraphy course,  and other bespoke experiences.
With the focus being on a high-end family experience in Japan, the Chairman's Tour promises to be an exciting all-embracing experience while showcasing the very best that World Rugby has to offer.  Accommodation and tickets are extremely limited.
Places on this exclusive tour are extremely limited and are allocated on a first come, first serve basis.
Six (6) match tickets in B Category listed in the tour
KSG tour guide accompanying the entire tour
Eighteen (18) nights accommodation in various cities across Japan in 4 star hotels (Oita accommodation to be minimum 3 star)
Daily breakfast
Seven (7) lunches
Exclusive drinks event
Exclusive dinner / wine evening
Return airport transfers
Transfers to and from all matches listed in the tour
Economy flight from Fukuoka to Tokyo
Exclusive Cultural Tours including Japanese Cooking, Kimono and tea ceremonies.
Kyoto tour
Hiroshima tour
Fukuoka tour
Experience in Tokyo
2 x Prepaid Data SIM card for 15 Days (200MB/day)
Carry on suitcase
Rugby World Cup 2019 Merchandise pack
Ticketing lanyard
Exclusive travel wallet
Flights to and from Japan
Meals and drinks where not stated
Items of a personal nature
Vaccinations
Passport and visa costs
Travel Insurance (All guests are required to have travel insurance prior to travel. Kingdom Sports Group can offer competitive travel insurance policies.
Book before 01 Oct 2018
25% non-refundable deposit of the total package price within 7 days of booking
40% due 01 Oct 2018
Balance (& final) payment due 01 Feb 2019
Book between 02 Oct 2018 and 01 Feb 2019
65% non-refundable deposit of the total package price within 7 days of booking
Balance (& final) payment due 01 Feb 2019
Book after 02 Feb 2019
100% payment due upon confirmation of booking
Payment via direct transfer or EFT are exclusive of Merchant fees. All payments are to be in Australian Dollars nett of any commissions, transfer cost, or exchange rate fees.
For prices, download the Chairman's Tour brochure below
Interested? Enquire Below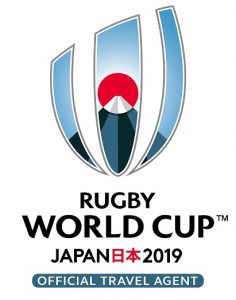 Kingdom Sports Group is an Official Travel Agent and your recommended Agent for Rugby World Cup 2019, Japan. Always purchase your tickets through an accredited agent.
Be wary of buying tickets through agents that are not accredited as the tickets sold are often not official tickets and you will likely be denied entry to the matches.